View all posts
America Saves Week: How to Commit to a Savings Plan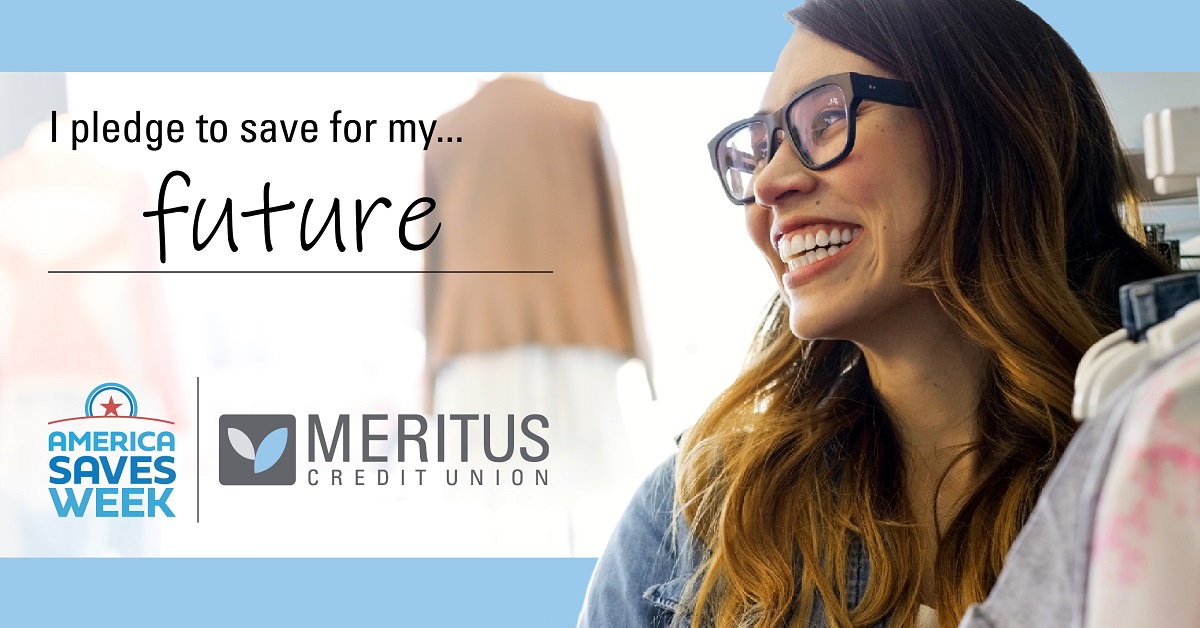 Celebrate America Saves Week with us! Each day between February 24 – February 29, there is a focused savings theme to encourage you to "set a goal, and make a plan to achieve better financial stability." Read more on how each theme can help you achieve your savings goals!
Save Automatically
Saving automatically is an easy and effective way to reach your savings goals! Set up an amount to be automatically transferred from your checking account to your savings account each pay period.
Find the right savings account for you here.
Save with a Plan
Along with having savings goals, there needs to be a plan to achieve those goals. One way to plan is through our club accounts that can help you plan for your dream vacation or for a stress-free Christmas.
Learn more about our Club Accounts here.
Save for the Unexpected
Sometimes the unexpected happens, be prepared with a Health Savings Account! HSAs help you have personal control over healthcare management and expenses.
Save to Retire
"Save today for tomorrow." Open an Individual Retirement Account (IRA) to be prepared for retirement. Overall you should "aim to save at least 10% to 15% of your pretax income."
Save by Reducing Debt
Paying down debt is part of saving by decreasing the amount you spend towards bills each month. Create a budget to cut out extra expenses and figure out how much you can pay towards reducing your debt. Financial Peace University is a great course to set you up with the right tools to reduce debt and get in control of your money. Meritus CU hosts FPU a few times a year and we would be happy to see you!
Save As A Family
Encourage your whole family to save, even the young ones! Our youth accounts are free with competitive dividends on balances of $100 or more!
Having a savings plan sets you up for a successful future. As you can see above, Meritus CU has many savings options for every stage of your life. Stop by any of our branches or submit an application online and we will be happy to help!
*Make a deposit in any Meritus CU savings account between February 24 – February 28 for a chance to be 1 of 5 people to receive $50 in your savings account!
Sources: