View all posts
We Like Our Checking Accounts Spicy - Why We Kasasa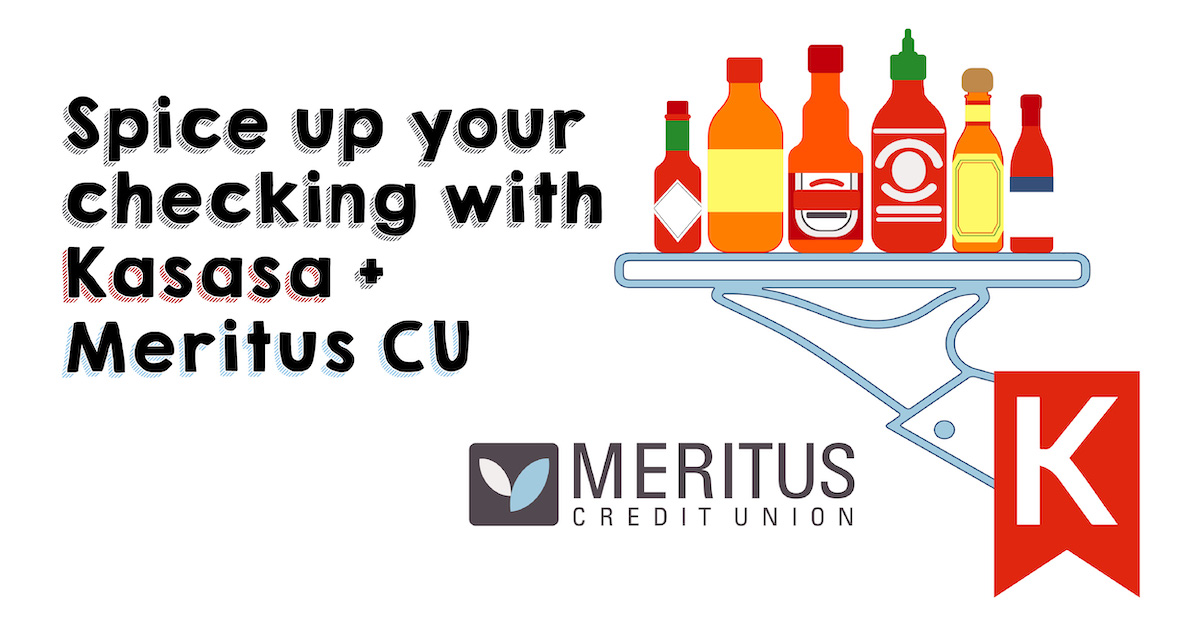 These days, checking accounts can be pretty boring. They're still called "checking" accounts, in a day and age where digital banking is booming. These accounts have always been a convenient way to manage your money and pay for regular, every-day expenses, but more than ever, they are lacking. At the credit union, we felt the same way which led us on a search for a robust checking account that is beneficial to our members, but included some lagniappe - that is, a little something extra. Enter the Kasasa checking account! Rewards are so important right now for credit cards, and debit cards are no different. Members should be rewarded for banking with us and should choose which incentives help them tackle their financial milestones, without sacrificing easy online access to banking, right at their fingertips.
Rewards You Can Use
Kasasa Cash


Best for: If you would like to earn more interest than your savings account
One great thing about having a low-rate market, is well, for the low rates. It makes borrowing money for big purchases such as cars and homes really affordable. The downside to a low rate market means rates for saving accounts are also going to be low. Earning interest on your savings account can easily be pocket change, with no significant increase. Our Kasasa Cash account offers something different. You can earn 3% APY* off your checking account balance, up to $15,000. This could mean earning up to $450 in interest per year! Even after $15,000, you will still earn .34% on the excess in your account which still beats out the market rates of .05 - .10%. The best part is your money remains liquid. If an emergency does arise and you need to take out some of your money, no harm done and no extra fees incurred. You will not be penalized and will continue to earn rewards on whatever balance you have that month.
Kasasa Cash Back
Best for: If you don't typically keep a high balance in your checking, but use your debit card frequently
If you're one who likes to keep only what you need in your checking account, this will be your best card. Simply by swiping your debit card, you are eligible to earn 3% cash back of up to $300 in purchases monthly. This means if you make debit card purchases of up to $300 or more, you will be earning about $9 a month. Not too bad from just swiping!
Kasasa Tunes
Best for: If you shop frequently at Amazon, iTunes and/or Google Play
This account is for our digital gurus, the ones who can't go without 2-day prime shipping or the latest and greatest apps and games. Each month, you can earn up to $10 back from your purchases at Amazon, iTunes, and Google Play. So don't feel bad clicking that Amazon app, or clicking on just one more game. Your checking account has you covered.
ATM Refunds


One of the most frustrating aspects of needing money — quickly — is having to pay numerous fees just for using an ATM that doesn't belong to your bank or credit union. It is hardly convenient, and users seem to be throwing money away, just to try to access money. This is another way Kasasa changes the game. We will refund up to $25 in ATM refunds every month! If you assume that each ATM visit costs you around $5 each, this could be around 5 visits to an ATM you don't have to pay for. Most people don't have the luxury of time to travel across town just to make sure you're getting money out of a certain ATM. Thankfully, you don't have to worry about this pain point with our rewards accounts, giving you easier access to your money. Just another reason why we love Kasasa.
Kasasa Saver
Another way to tackle on more saving is to link a Kasasa Saver to your checking account. This savings account will earn 0.75% APY* on balances up to $50,000. Similar to the other reward accounts, this still beats almost all savings accounts on the market, plus you have the added benefit of keeping this cash liquid. In case you need to withdraw the funds, you can easily access them for your convenience.
Easy to Qualify
You may be asking yourself, "What's the catch?" There is none. These accounts will always remain free, with no monthly fees and no minimum balance requirement. We only ask that you do a couple of things that you are probably doing already: sign up for e-statements, check online banking once a month and use your debit card 12 times. Easy peasy!
Spiced Up My (Financial) Life
Member Michelle Carmen shares how her Kasasa account truly impacted her financial plans and even helped her make her first home purchase. "When I found out the Kasasa Cash account could give me 3% back every month, I immediately switched over. I had a money market account at another institution that wasn't giving me nearly 1%. I treated my Kasasa account like my savings account, enjoying the cash I accrued every month, typically in the $35-$45 range. After a year, I had earned close to an additional $500. The little extra helped me achieve my savings goals, and I even bought my first house a year and half later after switching. I don't have to worry about ATM fees anymore, when before I would never use my debit card to withdraw money because I didn't want to worry about paying extra. This truly can be a checking account that will work for you and your financial goals, while delivering extra benefits."
Make the Switch
If you're ready to spice up your checking account, compare our different Kasasa checking accounts to figure out which one will work best for you.


*APY=Annual Percentage Yield. View important disclaimers here.