View all posts
Meet the 2022 Meritus CU Scholarship Winners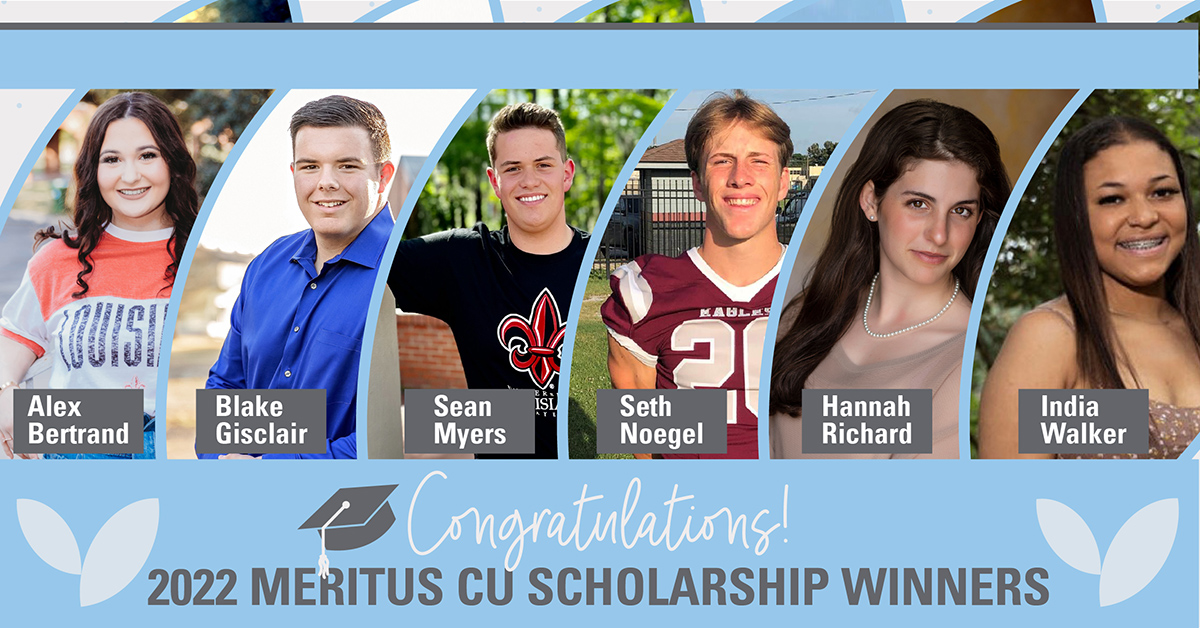 At Meritus Credit Union, we're proud to give back to our hard-working students every year by awarding six $2,000 scholarships to eligible members who graduated from high schools in Acadia, Iberia, Lafayette, St. Martin and Vermilion Parishes. Join us in celebrating these incredible scholarship winners and in wishing them luck for their bright futures ahead. Each recipient has already accomplished so much, and we can't wait to follow their futures.
Meet Alex Bertrand: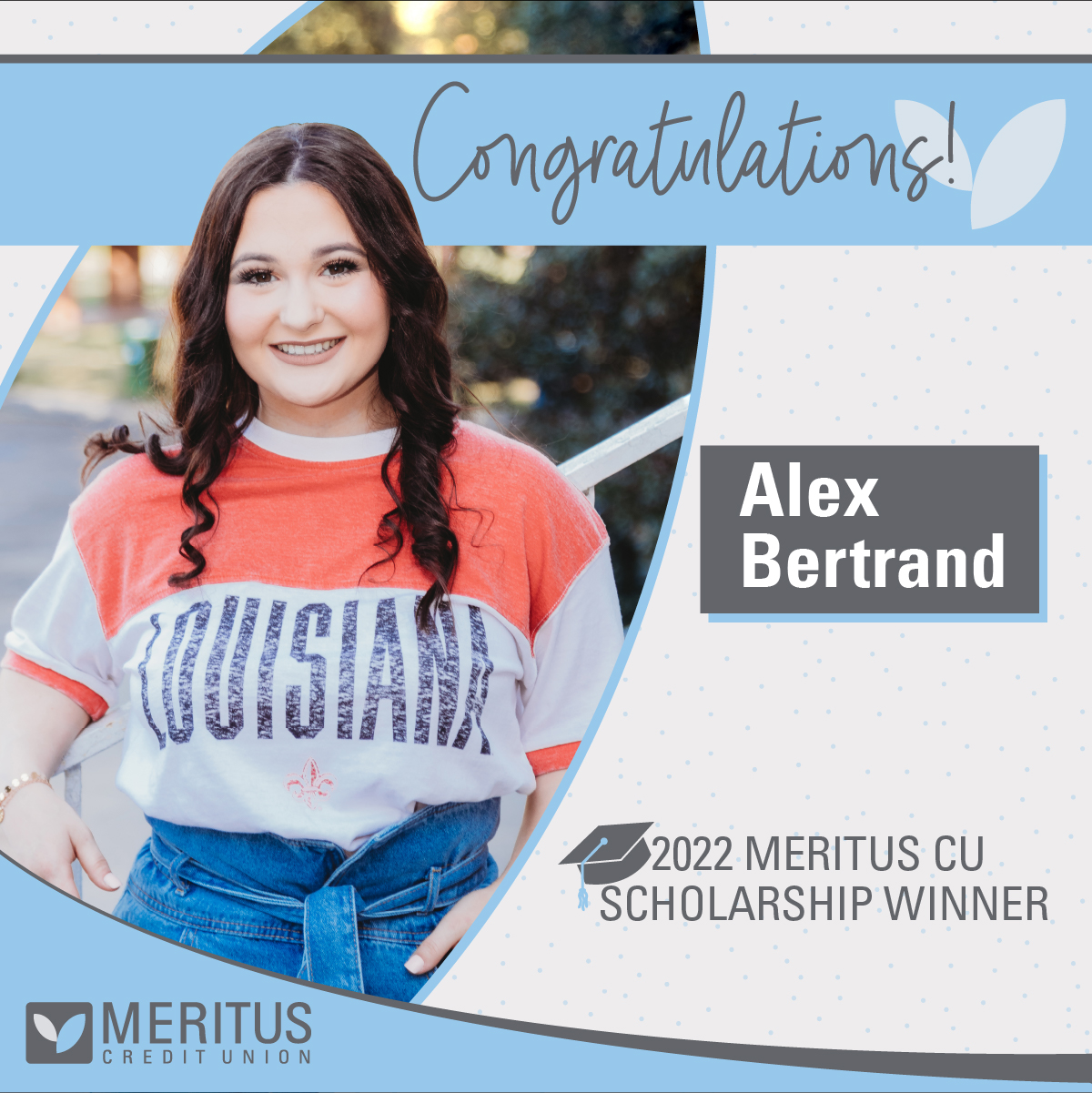 Alex is a graduate of Cecilia High School and maintained a 4.0 GPA throughout her high school career — all while being a four-year member of the CHS Cheer Squad. She will start at the University of Louisiana at Lafayette in the fall of 2022 and study nursing.
One of Alex's teachers described her as always demonstrating grace under pressure and having a desire to learn. Another said, "her teachers, including myself, have seen how well-rounded Alex is and have nominated her for 12th grade Student of the Year, due to her incredible dedication to Cecilia High School."
Alex describes herself as always wanting to help people and to make a change in at least one person's life. After attending UL Lafayette, she plans to further her education and become an Occupational Therapist.
Meet Blake Gisclair: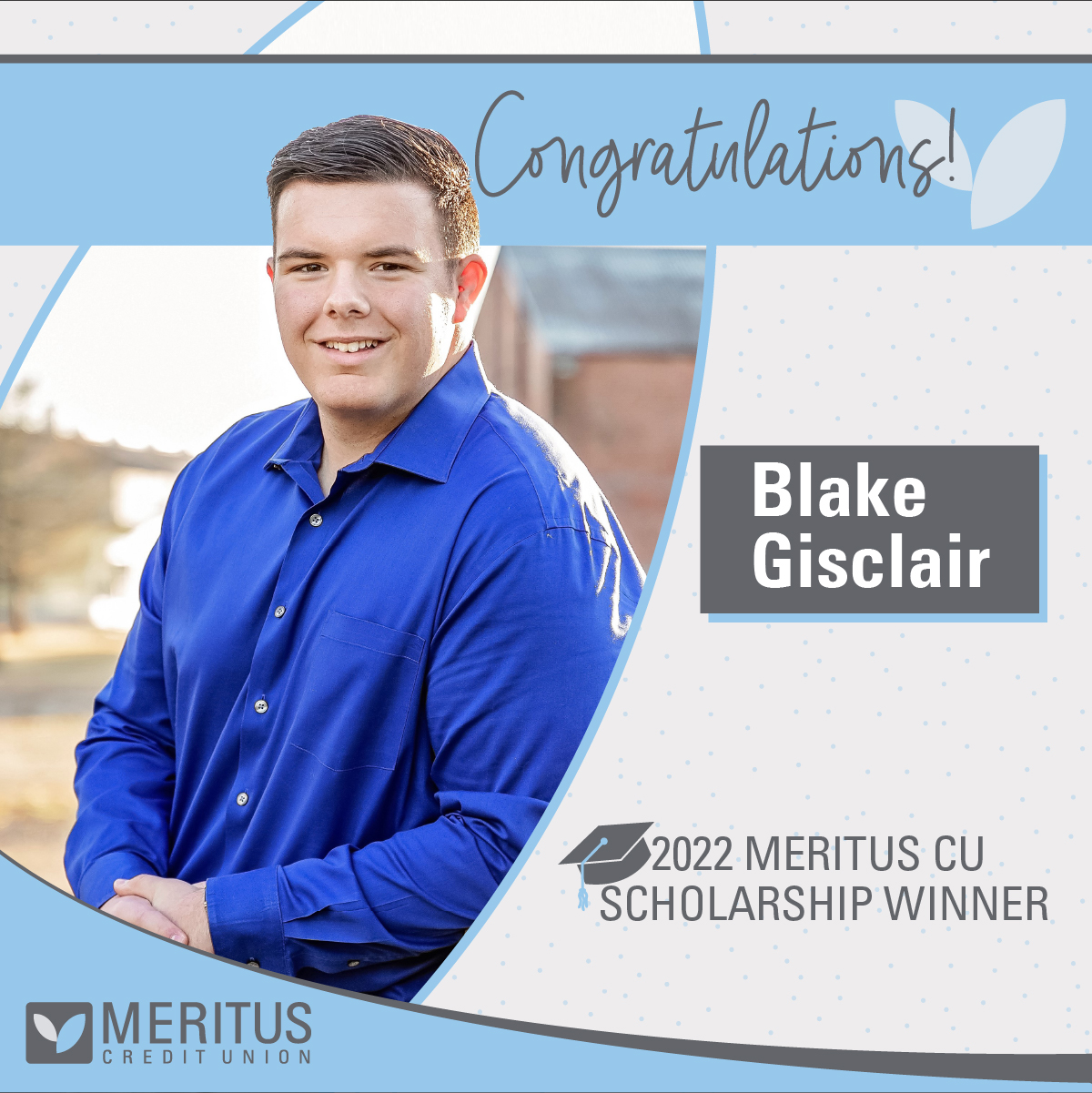 Blake is a graduate of Catholic High School in New Iberia and was the CHS Senior Student of Year. He will start at Florida Institute of Technology (FIT) in the fall of 2022 and study aerospace engineering .
Blake plans on receiving his bachelor's of science degree and then seeking employment in the aerospace industry with companies such as Northrup Grumman, Lockheed Martin, SpaceX and NASA.
"I look forward to the day when I see a rocket launch, and I can proudly say that I helped make it happen," said Blake. One of Blake's instructors said not only is Blake a dedicated student, he has a big heart in helping other students who are struggling academically in a variety of subjects.
Meet Sean Myers: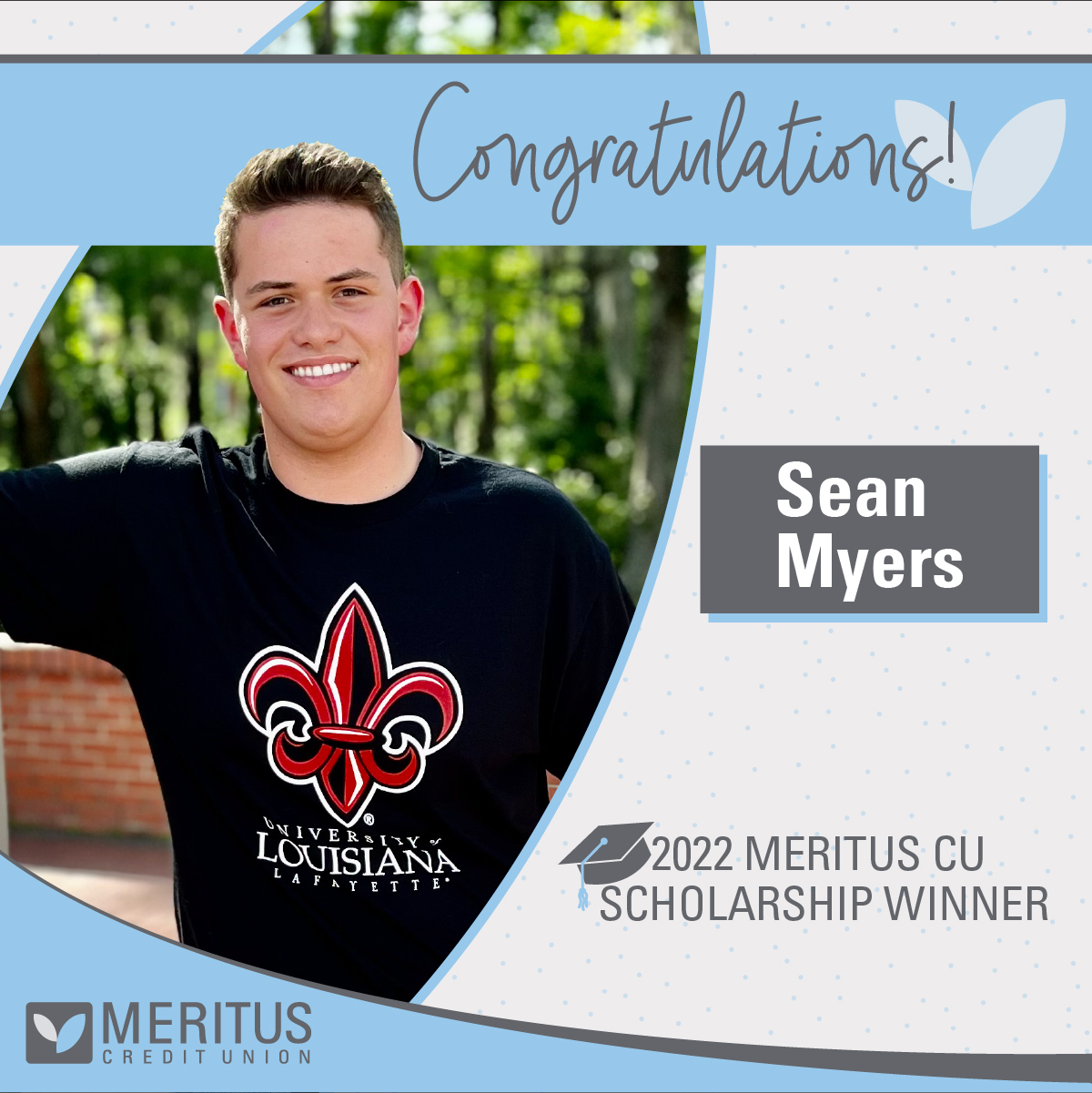 Sean is a graduate of Church Point High School and was the Church Point High School Student of the Year, as well as the Acadia Parish Student of the Year. He is also a seven-time state champion in public speaking.
Sean will start at the University of Louisiana at Lafayette in the fall of 2022 and study public relations. Sean's principal described Sean as exceptionally enthusiastic and a true leader, volunteering to help with any task from the mundane to the challenging.
After completing his undergraduate degree, Sean plans to attend law school at Louisiana State University and enter the criminal or business law fields.
"I hope to aid those when they need it the most," said Sean.
Meet Seth Noegel: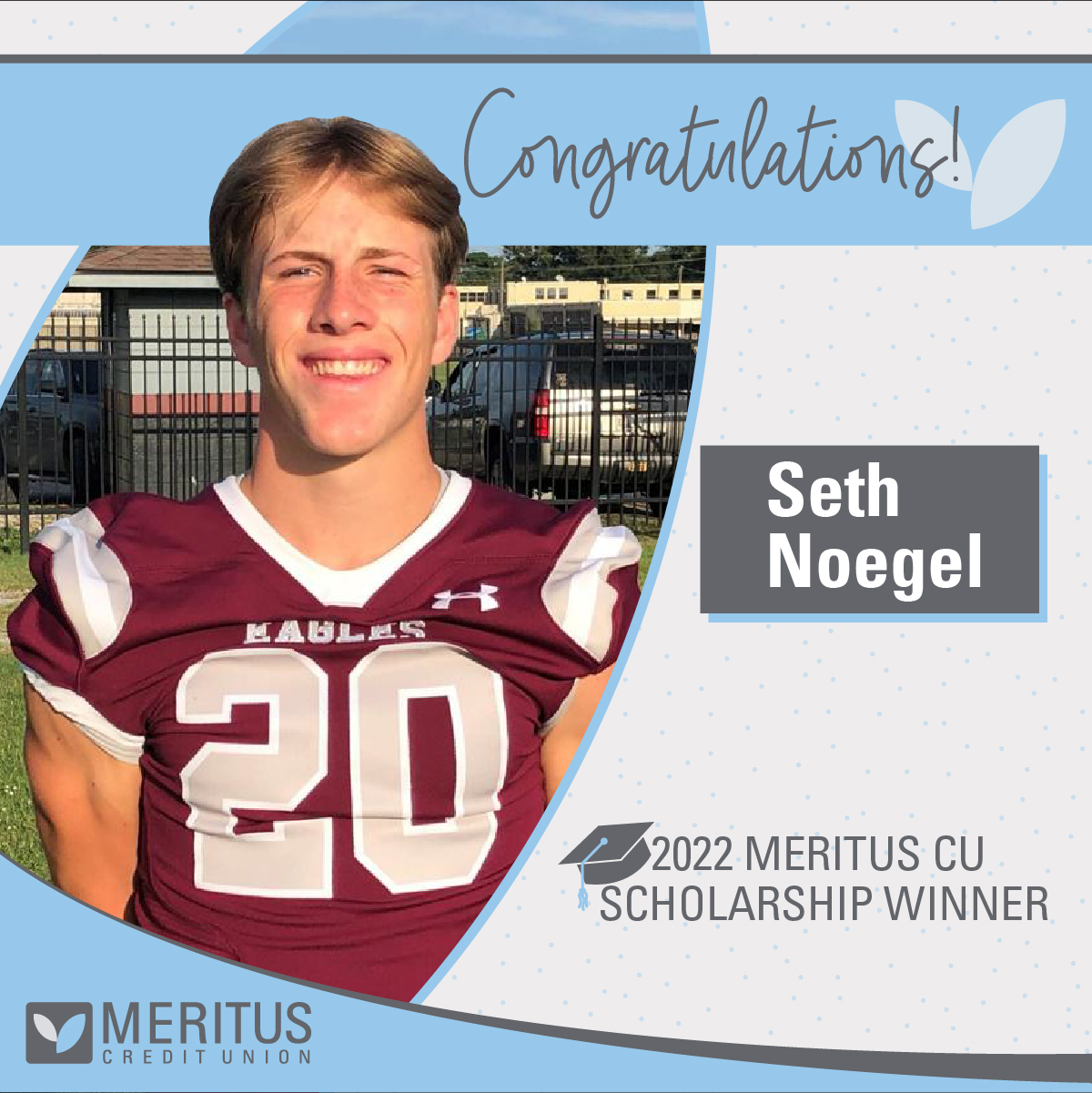 Seth is a graduate of Vermilion Catholic High School and maintained a 4.0 GPA average throughout his high school career — also scoring a composite 31 on the ACT.
He will start at the University of Louisiana at Lafayette in the fall of 2022 and study business. One of Seth's teachers described him as embodying the character of a leader who can show through his actions an example of the qualities he desires himself.
"My education, leadership roles, family and faith will be the foundation of my future success," said Seth. "I know my goals will be achieved with hard work and determination."
Meet Hannah Richard: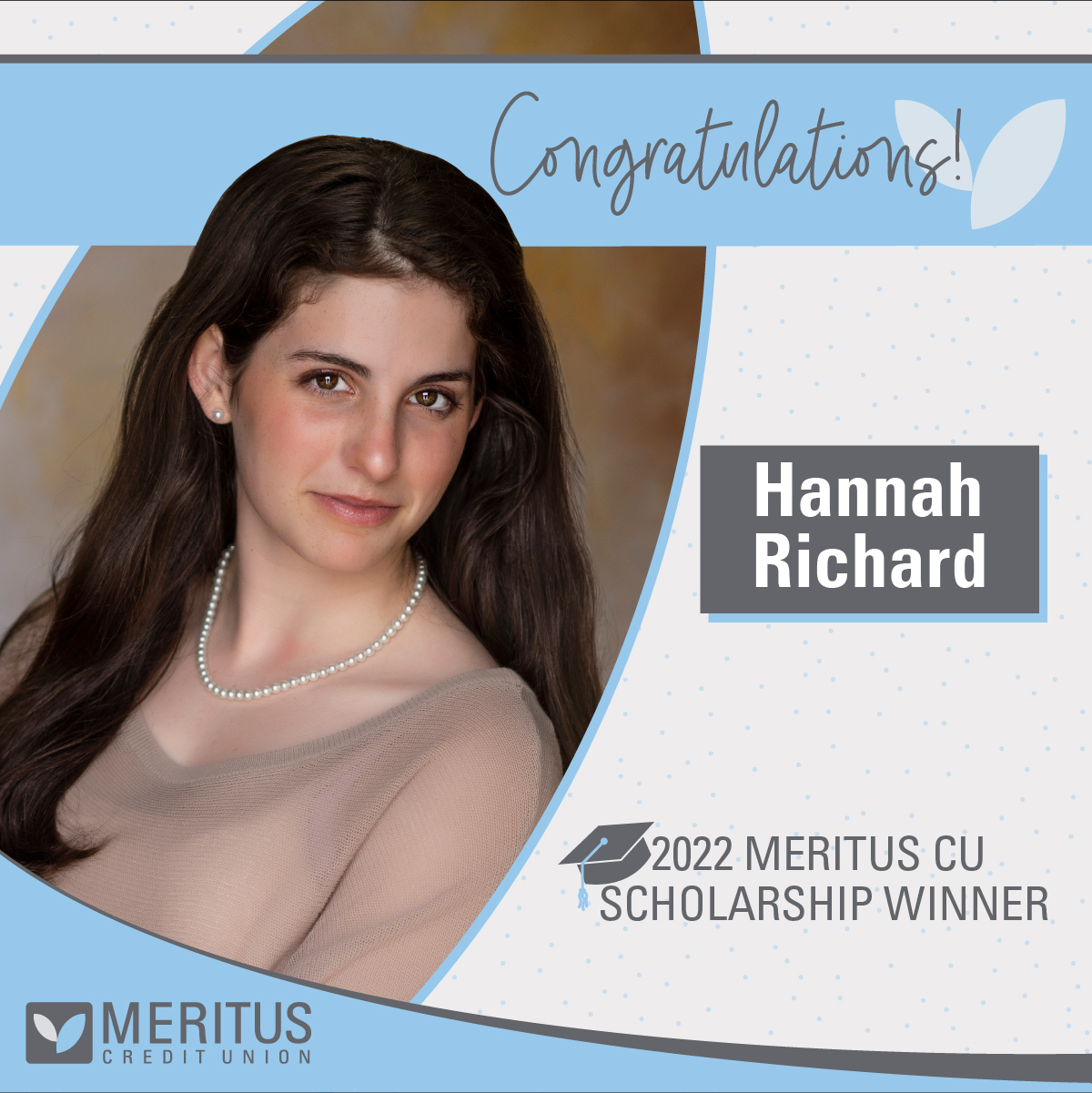 Hannah is a graduate of Gentle Art of Learning Academy and performed varsity athletics while maintaining a 4.0 GPA.
She will start at Grove City College in Pennsylvania in the fall of 2022 and study biology. Hannah's leadership coach described her as a very passionate young lady, who demonstrates good judgment, critical thinking and well-rounded research skills.
After completing college, Hannah plans to apply for a graduate program in physical therapy and pursue her doctorate. She has the goal of then opening her private practice that will not only offer physical therapy, but double as a health and wellness center with other healthcare services.
"In these next few years to come," said Hannah, "I will be challenged to work diligently and persevere through many life trials. But with my determination to success, confidence in my abilities, and the support of a loving family, I will continue to put in my best effort every single day, striving towards my dreams for the future."
Meet India Walker: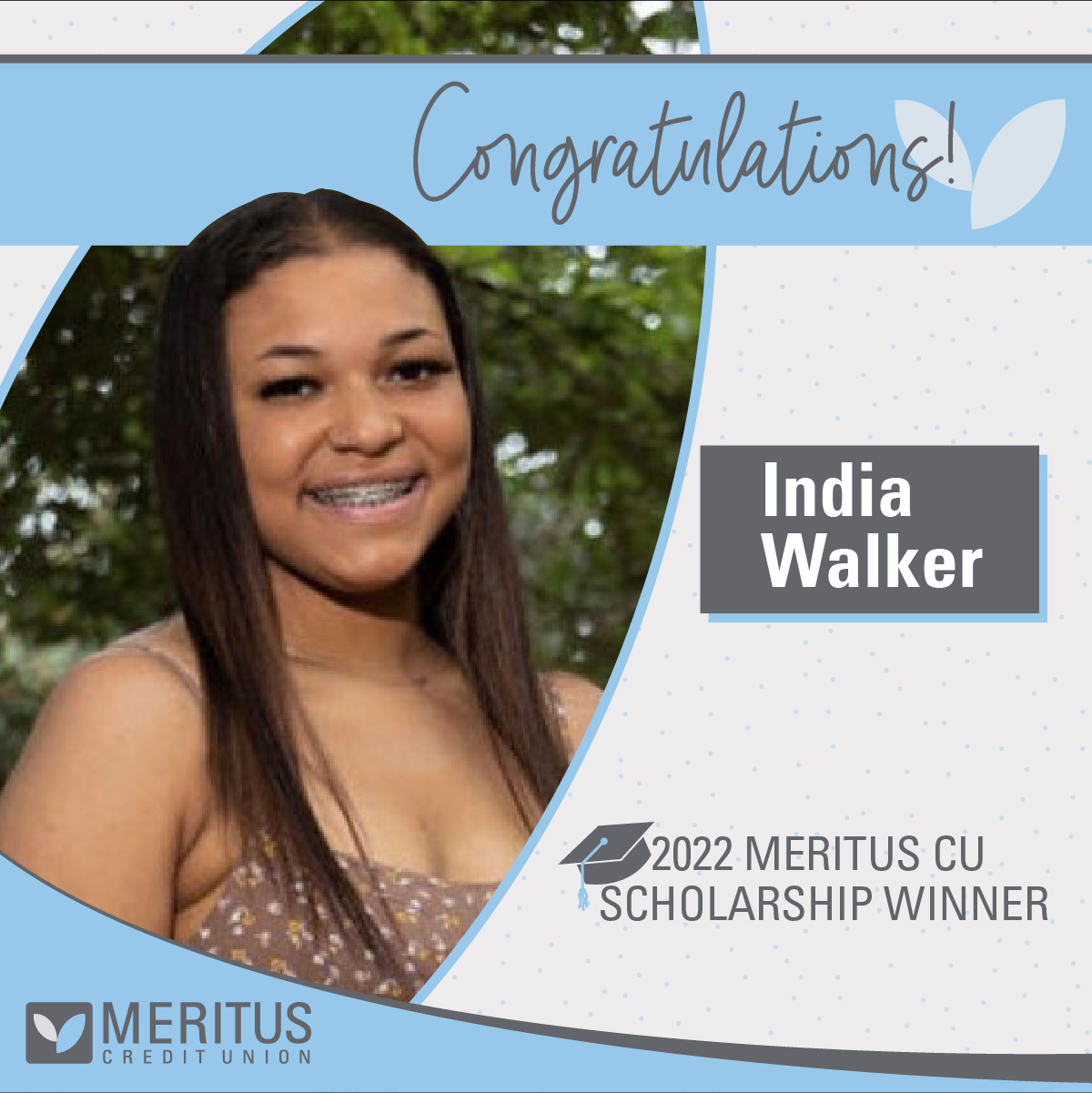 India is a graduate of Acadiana High School and received the Distinguished Scholar Award all four years of high school.
She will start at either the University of Louisiana at Lafayette or South Louisiana Community College in the fall of 2022 and study pre-pharmacy. One of her teachers described her as never taking a shortcut and as one of the brightest, most well-rounded students they've had the pleasure of teaching.
Despite her busy schedule, India retained her status as an academic leader by maintaining a 4.1 GPA — never making a B on a report card.
India plans on becoming a pharmacist and said, "I have all the ingredients needed to achieve my goals: a vision, commitment, intelligence, support, personal drive, and great work ethic."
Congrats once again to our 2022 winners!
Find more info about or scholarship program here: merituscu.net/about/scholarships