View all posts
Is it Time to Refinance Your Loan?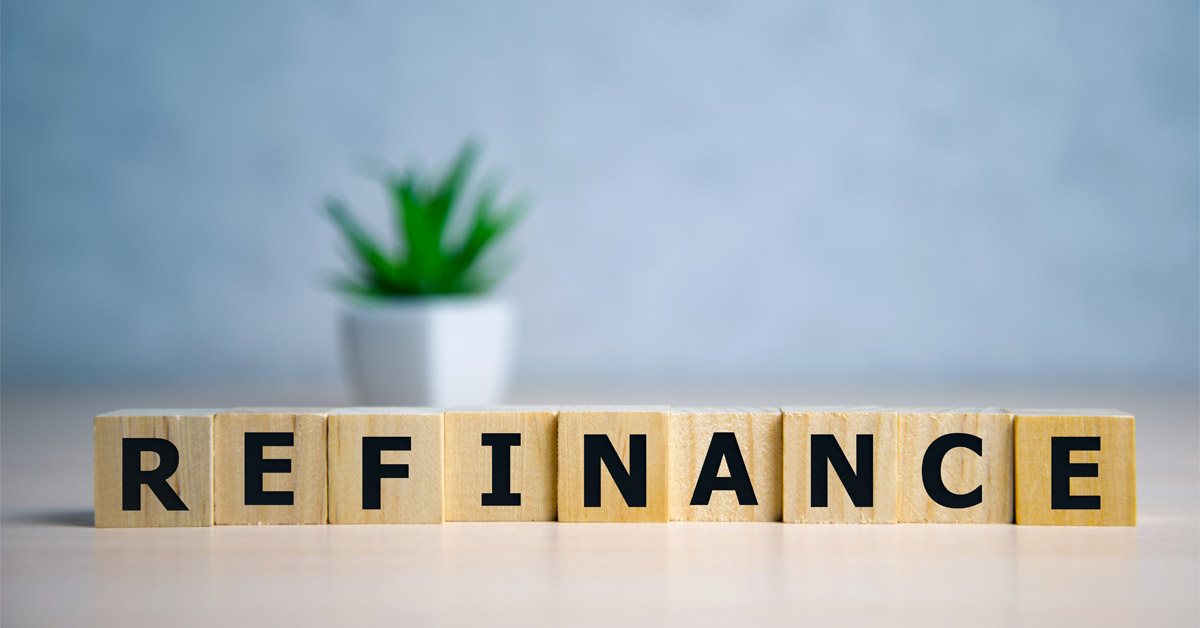 The right time to refinance your loan is when there is an opportunity to reduce your term, rate or monthly note. With being able to reduce your loan's interest rate, you may be able to increase your credit score and save hundreds of dollars a year. During the refinancing process, we essentially pay off your current loan and replace it with an entirely new loan.
You may want to consider refinancing your loan if:
Your credit score is in good standing
There is a chance of coming ahead financially
The interest rate has dropped since you originally took out your loan
What to expect when refinancing an auto loan:
After applying for a refinance on your auto loan online, in person or by phone, we conduct a credit check. We then request the following:
Proof of income
10-day payoff information from the current institution you are financed with
A copy of registration including: vin, model and current mileage
When and if the loan is approved, we contact your current finance company and change over the title and registration. We offer GAP insurance and extended warranty that can be switched over as well.
If all supporting documents are present when applying, chances are we can process your loan in the same day!
What to expect when refinancing a home loan:
After applying for a refinance on your home loan (again online, in person or by phone) we review information on your current mortgage to make sure that a refinance is best for you in the long run. If refinancing your mortgage is the way to go, we provide an application packet with a list of supporting documents needed to start the preapproval process which include:
One month of current paystubs
The last two years of federal tax returns with all schedules and attachments
The last two years of W2s
The most recent two months of bank statements on all of your accounts
Copy of your current mortgage billing statement
Copy of your homeowner's insurance policy and flood insurance policy (if applicable)
We pull credit and submit for approval once all documents and completed applications are received, which could take 2 – 3 business days. When and if the loan is approved, we prepare a Loan Estimate with an initial disclosure package. This gives you an estimate of the total loan costs, how much you will be financing and how much money you will need to bring at closing. You then sign the Loan Estimate and other disclosures if you agree to the terms and would like to proceed. Once we receive these signed documents, we order the appraisals and title work which could take about one week to come in once ordered.
Appraisals and title work will be reviewed by the mortgage processor upon receipt. You will receive a copy of the appraisal via mail and/or email.
If you only receive the appraisal by mail, we must allow 6 business days from the day that it was mailed out before closing the loan.
When you sign an acknowledgment that you have received the appraisal, we must allow 3 business days before closing the loan.
The processor will review the loan file in case there are any needed updates on any of the documentation. Paystubs and bank statements may also need to be updated throughout the loan process. Once all is clear with the appraisal and title, we determine a closing date with you. A Preliminary Closing Disclosure is issued to you at least three business days prior to closing on the loan and the closing will take place at the title attorney's office.
Overall, you can expect a minimum of four weeks to complete the entire home loan refinancing process.
Keep in mind that a good time to refinance your home loan is when you have equity in your home. Having equity in your home means you have paid off a good amount of your mortgage and you can use the difference from what you owe and how much your house is worth to put money towards other things, like home renovations. There may also be a possibility of rolling the closing cost into the loan with enough equity.
How to tell if you're paying too much in interest:
Is refinancing right for you at this time? Check out our financial calculators to see if you are paying too much in interest and how much you could be saving with a lower rate.
Member Story
In the video below, our Internal Auditor shares a story on how one of our members was able to save on their monthly note through refinancing their auto loan with us. Because of the savings, our member will be able to put down money on a new home!
Are you ready to refinance? Apply here!
Sources:
Beginners Guide to Refinancing Your Mortgage
The Costs and Benefits of Refinancing