Since 1954, Meritus® Credit Union has been dedicated to providing the best value in banking. You can count on us for personal service and solutions that fit every stage of your life and financial goals.
Our Mission
Securing your future by delivering affordable financial solutions, education and personal service with compassion and integrity.
Our Core Values
Integrity/Honesty
Compassion
Authenticity
Responsibility
Education and Humble Service
Our History
On July 18, 1954, Meritus® Credit Union was born with eight people and 60 dollars in its coffers. This federally chartered credit union began as Lafayette Parish Teachers Federal Credit Union, became Lafayette Schools Credit Union along the way and is now Meritus CU. The original board was comprised of Merritt S. Beadle, Elmo C. Authement, Ellis P. Savoy, Helen M. M. Landell, Minnie Me Rowe, J.C. Glorioso, George M. Armstrong Jr., and Nat Gisclaire. Armed with the philosophy of "people helping people", the charter members made decisions that were good not just for one, but for all. Their mission statement said it all, "To serve as the Primary Financial Institution for our members in a friendly, efficient, and professional manner". The purpose of the credit union stated in its bylaws is "to promote thrift among its members . . . and to create for them a source of credit for provident or productive purposes." The credit union Board of Directors chose to serve a single field of membership — the employees and board members of the Lafayette Parish school system who work in Lafayette Parish, Louisiana, and members of their immediate families.
1954
The credit union's original facility started in a small back office of the Lafayette Parish School Board building. Share accounts and small loans were the only services offered at this time.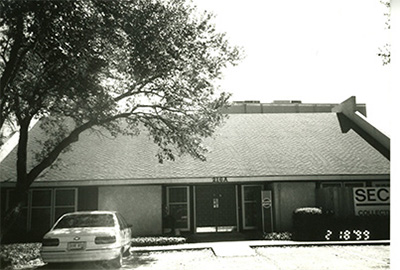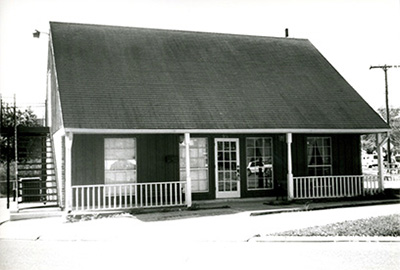 1981
As the credit union continued to grow, it transitioned through two more locations.
1995
The Lafayette main branch location on Guilbeau Road in Lafayette was built as a one-story building. Moving to a newer facility on the south side of Lafayette sparked interest from the field of membership, and the growth took off! To keep up with the needs of members, additional services & products were required; checking accounts, different types of loans, etc.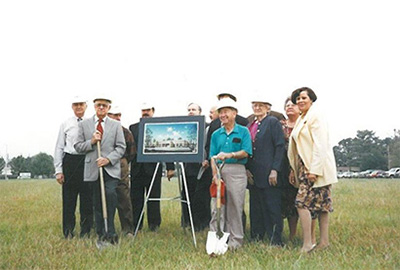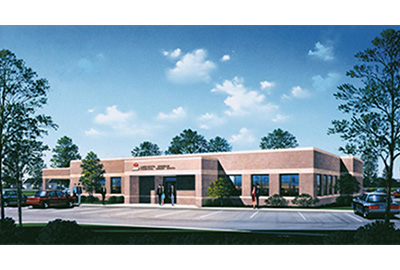 1999
The credit union changed its name from Lafayette Parish Teachers Federal Credit Union to Lafayette Schools' Federal Credit Union.
2000
The credit union began serving the employees of the Acadia Parish School System, City of Crowley and the Council on Aging along with all their immediate families.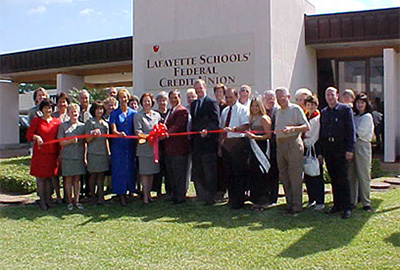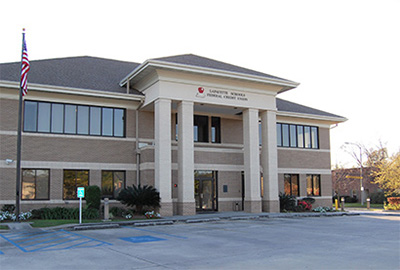 2004
A second floor was constructed at the Lafayette main branch to accommodate credit union growth.
2007
The Iberia Branch opened and began serving the employees of the Iberia Parish School System and their immediate families.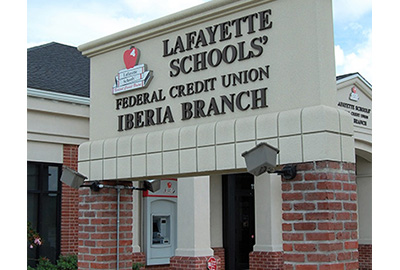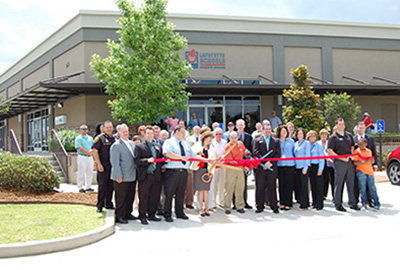 2013
The Carencro Branch opens!
2017
A groundbreaking took place for the main branch's annex to make room for future growth!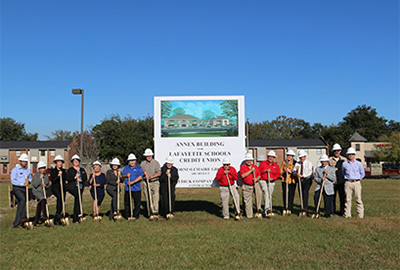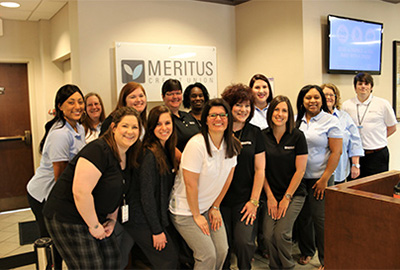 2018
The name was changed to Meritus Credit Union. "Meritus" is a derivative of the Latin word meritum, meaning "to act worthy of praise." The name "Meritus" demonstrates our commitment to integrity and member service.The name change occurred because our community charter, granted in 2014, allowed us to expand membership to individuals beyond our original local education community base. Today, Meritus Credit Union is $200 + million in assets and over 22,000 members!
Our members will always be our credit union's owners and we will continue to provide the personal service you have come to expect. No matter where the future takes you, your credit union membership lasts a lifetime. We invite you to join today!