View all posts
How to Run a Successful Business with a Full-time Job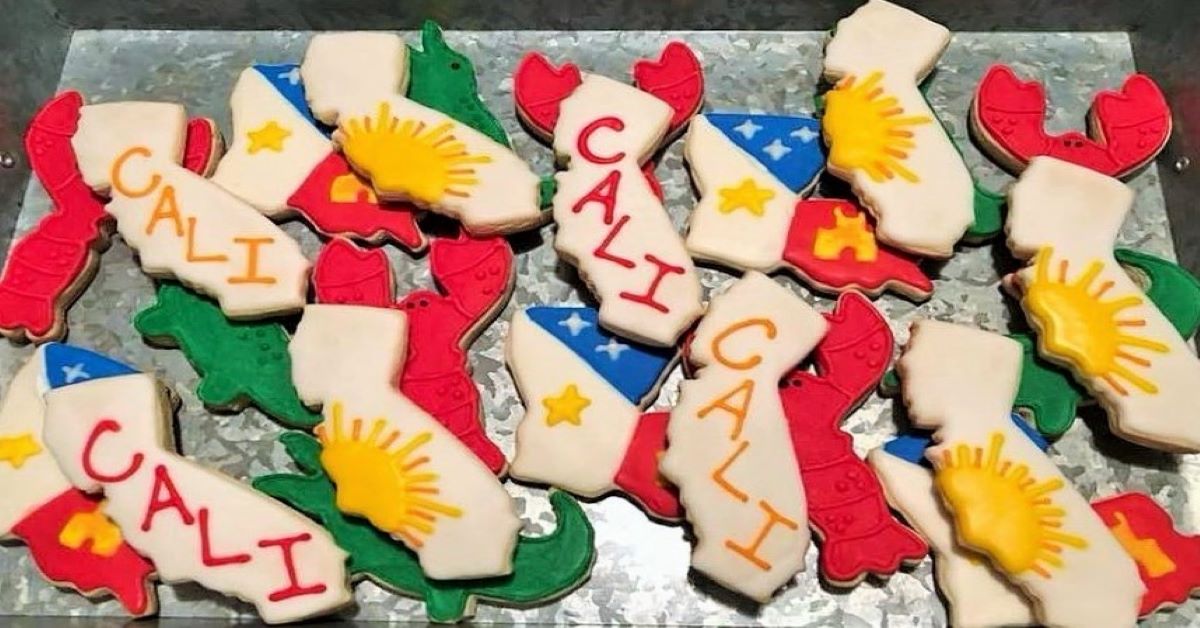 One of our very own tellers, Lindsey Doyle, owns a cookie company called Lin Lin's Cookie Jar. When speaking with Lindsey on what it takes to run her business while having a full-time job, the word that resonates is commitment. Owning a business already has its challenges, but add another job on top of it and you have even more time restraints. How does Lindsey do it? Below is a rundown on how Lindsey started her business, how she maintains it, and how she plans to continue.
The Start of Lin Lin's Cookie Jar
Lindsey has always had an artistic side. Baking cookies not only provides an extra income, but also serves as a creative outlet and sometimes therapy. Lindsey was inspired to start her business while helping a friend with their cookie business and taking baking classes at a local bakery. Lindsey soon realized the high demand for cookies at events and decided to break off on her own. Lin Lin's Cookie Jar was then established during the summer of 2017.
Branding
Lindsey has been fortunate to have the help of her family throughout her business. Her cousin helped her with the logo, where they were then able to create business stickers to place on bags and boxes being delivered to customers. Her sister also convinced her to start a Facebook business page and assists with posting, which has helped tremendously in the overall growth of the business.
Increase of Interest
Lin Lin's Cookie Jar received an increase of interest during Halloween of 2017 when she noticed her orders were 'booming'. Christmas then came around where she experienced another increase in orders, followed by teacher gifts and from there the business continued to grow. Lindsey also attended a craft show where she displayed 6 -7 cookies of each theme for Thanksgiving, Christmas, Saints, Unicorns, etc. She received a lot of orders during the show and many are still customers today.
Maintaining Interest
Through posting photos of her cookie designs on Facebook, she has gained a vast portfolio. She also posts examples of experimental designs in hopes that people will order them. A perk of having her full-time job is that her coworkers love the cookies, which also brings in business!
Aware of What's Trending
Lindsey makes sure to keep up with the current trends of cookie designs and to be aware of what kids are interested in. There are always the trusted trends that she can count on such as flowers for brides and crosses for baptisms.
The Process
All of the above has been accomplished while maintaining a full-time job. Lindsey explained that having a specific process in place has been key to keeping her organized and getting everything accomplished afterhours. She makes the dough on the weekends and then completes the rest of the process after work on the weekdays by pulling cutters for the requested designs, applying the base icing, adding the detail and then bagging the finished cookies. Her parents and sister gifted her with a mixer last Christmas which has helped tremendously with the process and business overall.
Customers mostly order from Facebook and text message, which is convenient and easily accessible. She works with her customers to find the optimal meeting place for them, since Lin Lin's Cookie Jar does not have a storefront. Another helpful part of her process is doing research on supplies and ordering them online from Etsy and Amazon Prime. She makes sure to stock up when there are sales.
Finding the Balance
The balance is found by keeping both sides organized and adhering to her process. It also helps if orders are placed ahead of time so that she has an easier time planning ahead. Lindsey tries to use vacation time and holiday time-off wisely and work on cookies throughout her breaks.
Future Goals
Lindsey plans on developing her love for baking cookies in hopes of obtaining positive feedback and to continue learning and offering new cookie designs. She also recently opened a new savings account to work on money management to sustain business growth.
During the beginning of a business, it is peak time to invest. With commitment and diligence, you should experience the return on investment. If you are looking to start a business, we hope this provided insight into what it takes to balance a side job while having a day job.
Whether you are just getting started with an idea or in the thick of it, check out our savings account options to help you along the process!