View all posts
Why to Avoid a Cookie-cutter Mortgage Lender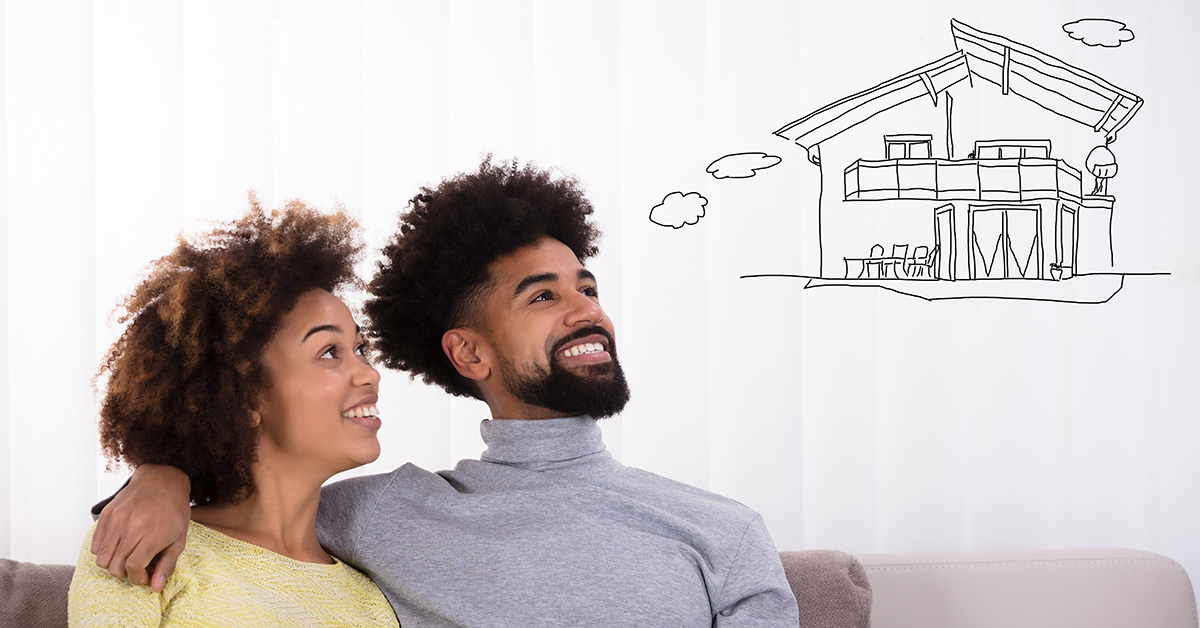 Meritus Credit Union Offers a Personalized, Authentic Experience for Each Home Buyer
"Every night we would hear pop-pop-pop. We couldn't sleep—when I had to go offshore, I was always worried about my family."

Marcus Landry remembers clearly what was the first motivator to stepping foot into the credit union. At his wit's end, he knew he and his wife, Anita, needed to find a better living situation for their family. Of course, home ownership was a dream he and his wife shared, but as a young family, they weren't sure if they would be able to be approved. The need for a safe space to call their own, as well as finally ending paying high rent costs, propelled them earlier than they first imagined as well as speaking with Senior Mortgage Office, Stefani Vanicor.

Vanicor doesn't hesitate when asked about her favorite member story. "The Landry's were my favorite," she enthusiastically reveals. "Their dream was to buy a home, but they had no credit established. My favorite thing about working with the credit union is our members don't always fit in this one size fits all, little box. We understand that all of their situations are different. We try really hard to look at those situations and guide them and help them along their journeys."
Persistence Pays Off: The Landry's Success Story
Luckily, Marcus and Anita were eager to take this to task. Due to their lack of credit report, Vanicor first set them up with a small car loan. They immediately started paying the loan back, on time every month. Although they wanted to jump back into applying for a mortgage, Vanicor next guided them to work on some of their other accounts. She worked with them throughout two and a half years, constantly checking in and guiding their financial decisions until finally, the week before Christmas, they were able to close on the loan and move into their new home.

"The impact on our life was enormous," admits Anita. "We were living in a neighborhood that has deteriorated over the years with a lot of violence and crime. The safety of my children's lives was very grave. This is beyond a blessing and beyond a dream come true. This has completely changed our lives."
Experiencing the Home-buying Credit Union Difference
Stefani echoed this sentiment. "At the credit union, our members mean the most to us. We're here to listen to them and truly understand their needs. Not just in the immediate situation, but in their long-term goals also. We truly want to sit down with our members and listen and understand what their needs are. We're willing to work with them to get their needs taken care of, no matter how long it takes, as well as bring them to their dreams and goals."

The Landry's and Vanicor remain friends to this day and frequently check in on one another. The relationship that has been built during this journey, that requires so much trust, is one that pays back to all three involved. "Meritus Credit Union will have us as members for life," concludes Anita.
Current Housing Climate During COVID-19
Although the Landry's path to homeownership was an extended process, potential buyers and sellers may think they should also wait to buy or sell due to the COVID-19 pandemic, however, that is not the case at all. District South's Blair Broussard, licensed by the Louisiana Real Estate Commission, explains the market is experiencing record buying and it may be the best time to both sell and buy.

"The housing market is on fire! Interest rates are historically low right now which allows buyers to get more home for their money. Due to COVID-19 people are maximizing the use of their homes like never before, so all of those imperfections that they've compromised on previously have now gotten on every last nerve of the homeowner and they are ready to make a move," said Broussard.
Low Interest Rates Working in Your Favor
The credit union remains competitive in the housing market, aiming to offer the lowest mortgage rates to members. An extra bonus that Broussard described is as a whole, mortgage rates haven't been this low in, well ever, as some reports claim. While it is advantageous to both buyers and sellers, it is actually a seller's market. Broussard clarifies, "While buyers have historically low interest rates working in their favor, it is still a sellers' market because inventory levels are so low. This means that sellers have less competition than the buyer's market we experienced at the end of 2019. While this is a wonderful market for sellers it is still important to price your home appropriately per the 'comparables' [similar homes] in your neighborhood."

Still, if you are a buyer, there is no reason to skip out this season. Finding your dream home can still be ideal with a dream rate, which of course will drive your monthly payment down. You may find you don't have as much bargaining power due to the low inventory that Broussard explained, but it may be time for the switch. With so many families working from home right now, those imperfections you've put up with may finally gotten the best of you and you can't stand to see those same walls anymore.

Buyers, start the process and send your friendly Meritus Credit Union mortgage lender a call for pre-approval. You'll need to do so before you can put an offer on a home. Broussard urges sellers to listen to your realtor about staging, cleaning and leave the property for all showings. If you are on the fence about involving a realtor to sell, remember that they can bring incredible value by finding buyers and negotiating on your behalf.

Still have questions about the mortgage process? This probably will be the biggest purchase of your life, so that is understandable. Watch our video below for further explanation:
Contact the credit union to start your personalized home buying experience today!