View all posts
Community Spotlight: Carlee Alm-LaBar of United Way of Acadiana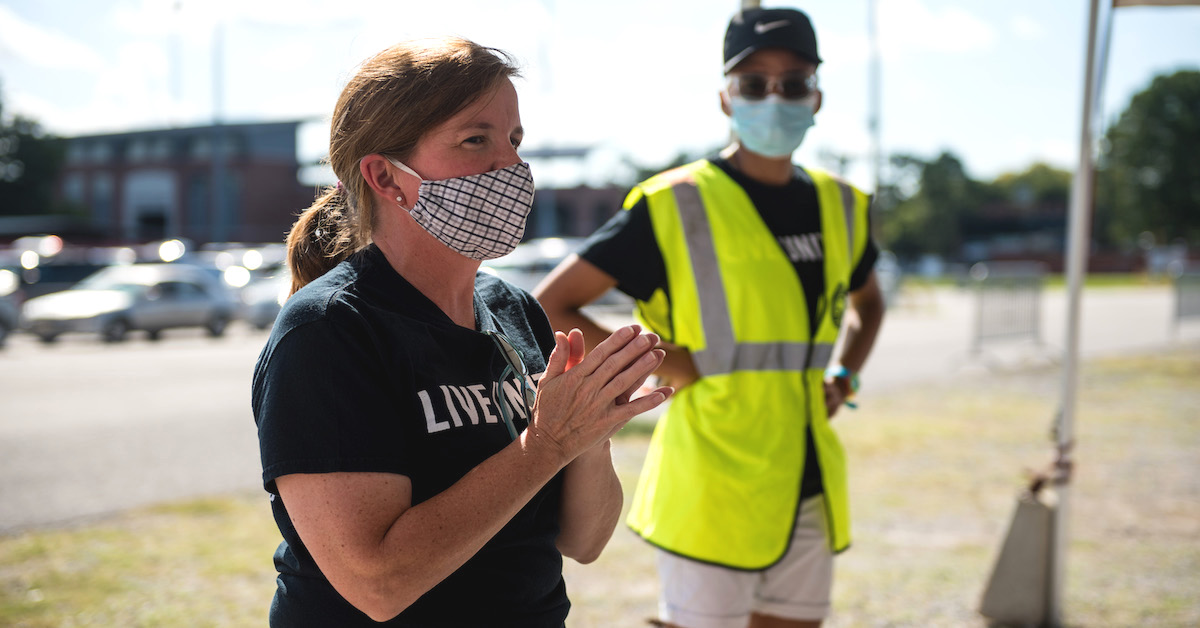 From Almost Lafayette Mayor, to First Year CEO During a Pandemic
Following the Mayor-President election of 2019, some were surprised to learn that the no-party candidate, Carlee Alm-LaBar, accepted the job of CEO at United Way of Acadiana (UWA). However, it only made sense to this community investor. "Nearly half of my career has been in nonprofit, and almost all of my career has been in public service, so the transition was in many ways very easy. I never thought I would run for office, and so when it didn't work out, I immediately pivoted to how I could best be of service," she explained. "When the United way of Acadiana opportunity came about, it seemed like the perfect fit that took advantage of a lot of my past experience and skill set."
United Way of Acadiana and their mission is no stranger to Alm-LaBar, as its previous director, Margaret Trahan, had mentored her and taught her integral non-profit and business practices. Alm-LaBar's admiration of United Way has always been rooted in their professionalism and outstanding success in fulfilling their mission. It was always very clear to her that communities improve when organizations work together and promote empowering individuals to reach their potential. And the only time Alm-LaBar saw this accomplishment was when United Way was involved.
As she started to finally learn the ropes in her newfound role at UWA, the greatest life and work interrupter happened, the COVID-19 pandemic. Not only does United Way's mission encompass helping those in danger of financial insecurity and in need of hunger relief, but it is an organizational hub for crisis. Alm-LaBar faced the struggle of trying to make the right decisions for staff she had barely just inherited, she also needed to quickly put into action a community-wide response to serve and assist our citizens who were falling through the gaps. This included feeding tens of thousands of people seven months straight and learning to mobilize their volunteers. Alm-LaBar didn't miss a step and quickly went to task. This community-minded CEO even took up the challenge of organizing a volunteer driven food delivery system that served COVID-impacted individuals and families.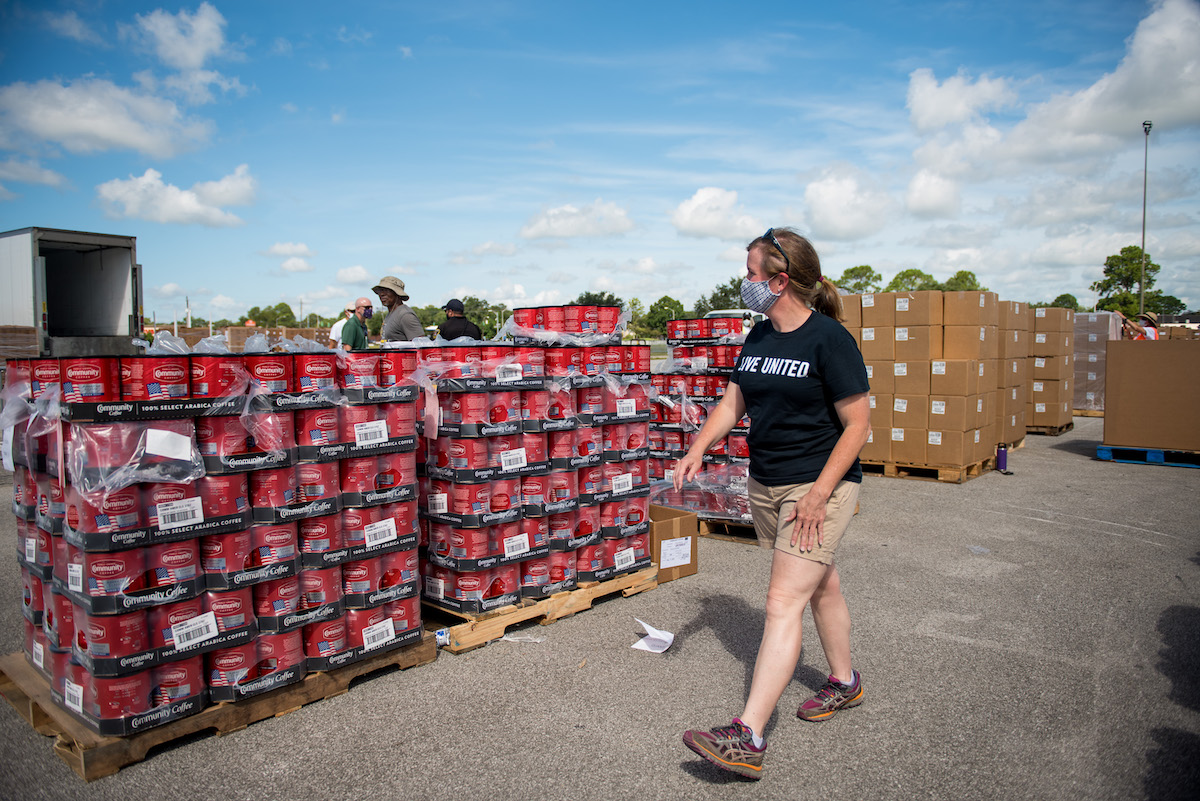 United Way of Acadiana and Meritus CU's Shared Financial Literacy Goal
Every year, Meritus Credit Union has been proud to invest and support United Way. Specifically, as Meritus CU's mission is centered on serving our community through education and resources, one aim that both organizations have always had in common is their commitment to financial literacy. Alm-LaBar recalls a time in her life when she first learned the importance of personal finance. Her grandmother, who lived through the great depression, committed to bestow on her granddaughter the virtue of frugality, or as Alm-LaBar says, "She passed it down to me to be super cheap in everything I do!". When she was 16 years old, her parents took her to open her first checking account and held her accountable to manage her own money. The importance of that lesson stayed with her to this day.
Alm-LaBar echoes the similar connection. "Meritus has become an amazing partner. In particular, because of our focus on financial stability for families, the missions of our two organizations often overlap. Meritus is one of our favorite corporate partners because they support their campaign through their employees – and encourage the philanthropic investments of their team – which we believe builds stronger communities. But in addition, Meritus Credit Union also invests as a company in initiatives from Bank On to Women Who Mean Business and more. It's through those strong partnerships with companies that we will help build a stronger Acadiana."
Live United Giving Campaign
Since UWA and Meritus CU also give a significant amount of time and resources to the local school systems, it was natural for us to be a campaign partner. Meritus CU's employee team had previously participated in a Live United Fundraising Campaign, and it seemed even more critical than ever to currently be a part of their services in our local communities. Through a collection of interactive employee-involved activities, such as a Halloween costume contest, virtual auction and "car wash by your manager" events, Meritus CU is thrilled to donate a grand total of $13,129.40 next year! This will ensure that United Way of Acadiana can continue to provide essential resources to our community members impacted by COVID-19 for the rest of 2020 and beyond.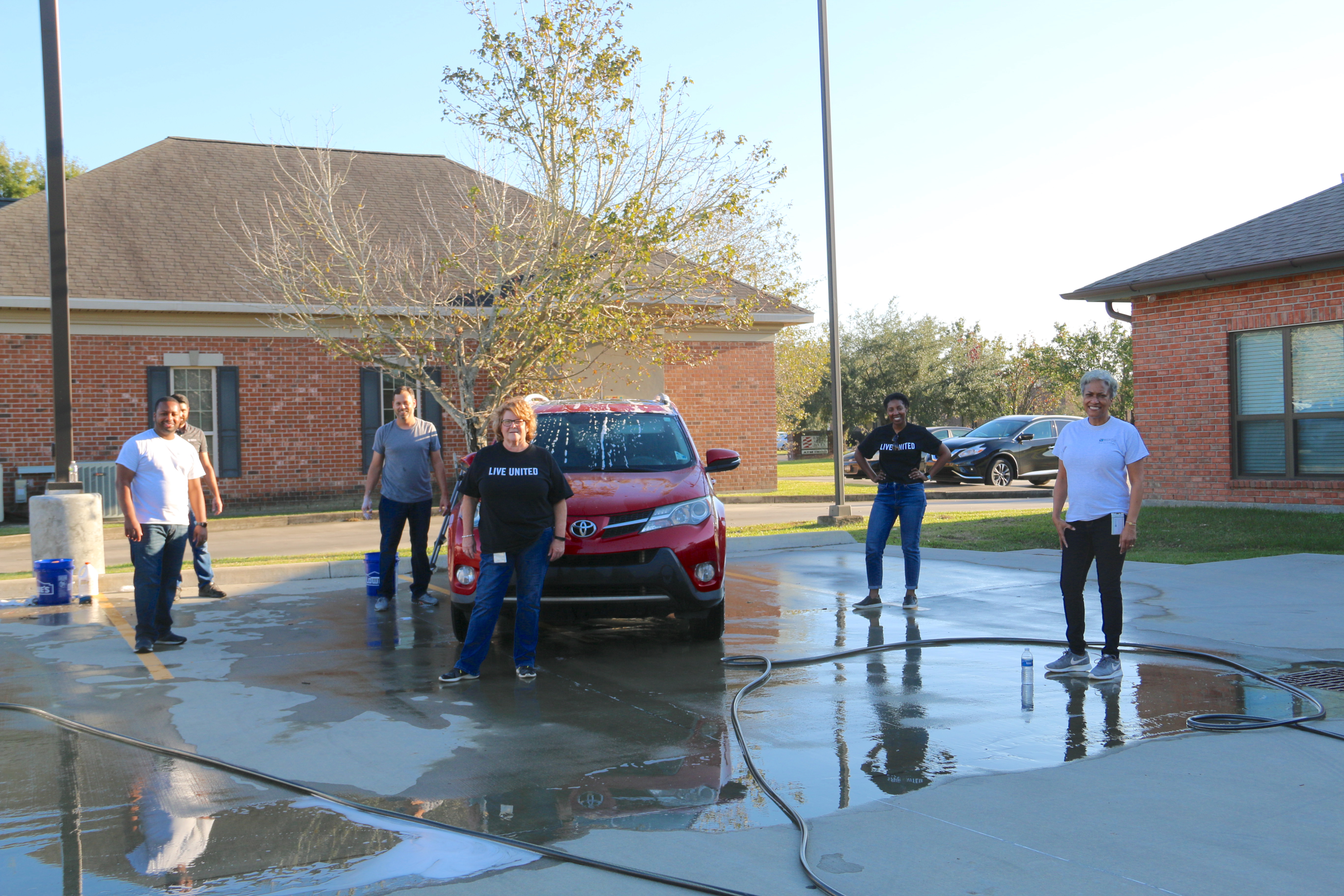 A Bright Future
Looking to 2021, Alm-LaBar is not letting the recent natural and health crises slow her down. Her eyes are set on expanding and strengthening donations, volunteering, and advocating for Acadiana. She has learned that the strongest communities are the ones with generous philanthropists, active volunteers and advocating citizens. "I'm thrilled that I get to wake up every day and be a part of that!" concludes Alm-LaBar.
While many in our parish may have been disappointed at Alm-LaBar's mayor upset, it is abundantly clear that she is exactly where she is meant to be. Our community and its citizens are benefitting for the better under her CEO leadership, and here at Meritus CU, we can't wait to see where she takes us.
Visit United Way of Acadiana's website for more information and find out how you can support their mission and services!