View all posts
Interior Design on a Budget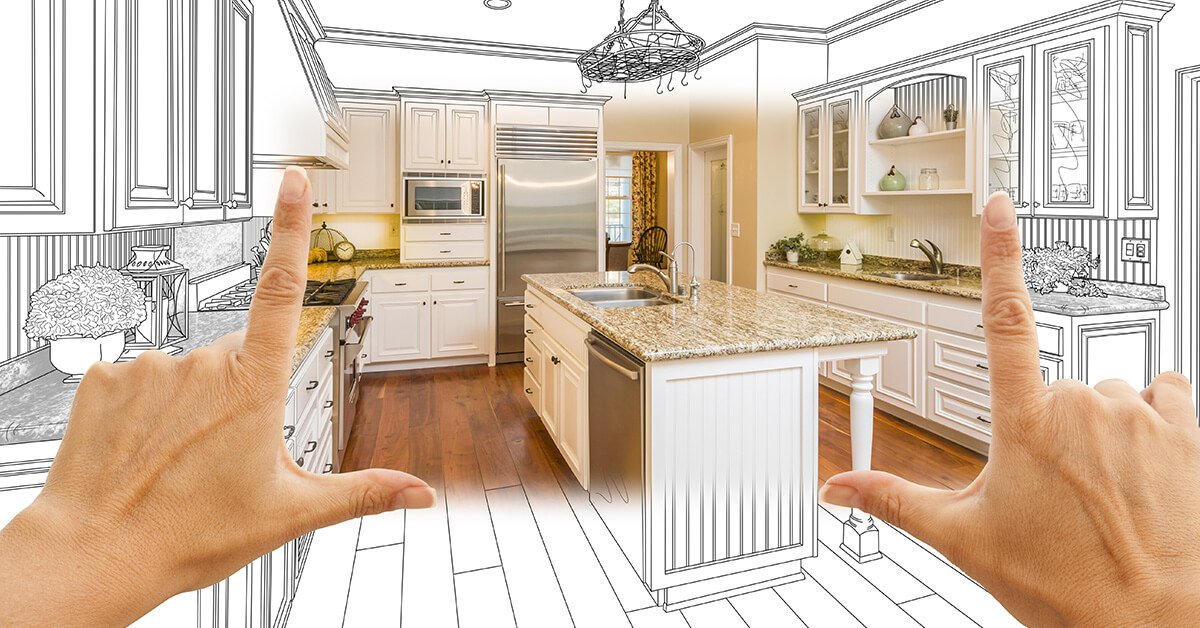 Now that you have spring cleaned your home, you may be yearning to channel your inner Chip and Joanna Gaines for interior design, without breaking the bank in the process. Home decorating can be one of the most enjoyable things to do as a homeowner, but can also stress out your family financially. Luckily Meritus Credit Union is thrilled to have a former interior design assistant on staff who is now our talented brand manager and graphic designer, Ellen Lalande. We sat down with Lalande to find out her interior design secrets and how to create a beautiful home without going into the red. You may also want to consider a HELOC for any major home improvements.
Eye for Design
Lalande first encountered design as an elective in high school, and found herself switching majors to interior design in college after deciding not to pursue psychology. Following graduation, one of her friends and classmates encouraged her to apply for a job at a design firm where her friend had worked. Lalande was shocked when she got the job! Before she knew it, she was moving from Kansas to Florida. It was an amazing opportunity as her primary project came from Wyndham Vacation Ownership, Inc. and Marriot Hotels & Resorts, where she enjoyed having fun with their ample budget to design unique and stylish spaces. She attributes much of what she knows now from this opportunity.
After working at this firm, Lalande admits she loves bridging the gap between the structure and architecture of the building and also making it functional. "Interior design is more than just decorating a space," she explains. "Good design makes a place safe, accessible, functional and comfortable all at the same time. A lot of principles I learned about design help me make decisions in my current marketing role as well."
Begin with Functionality and Neutrals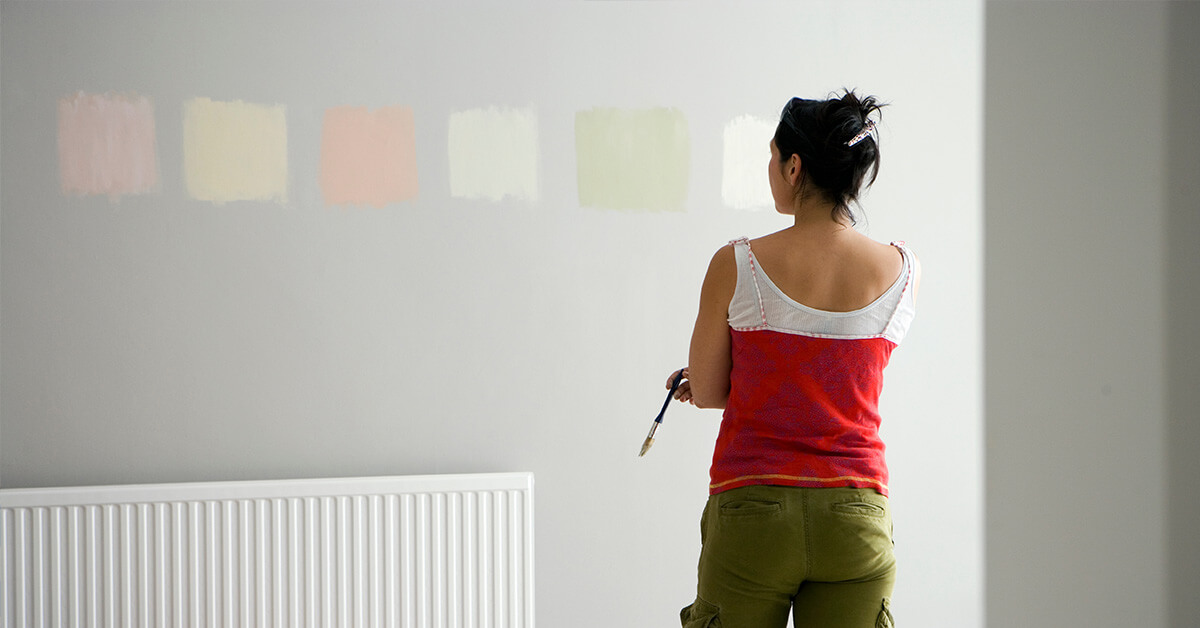 Lalande also understands is the importance of designing on a budget. While she thoroughly enjoyed her massive hotel projects, the reality is the typical homeowner will not have those kinds of funds to invest in decor. To begin this project, though, Lalande takes her time. "I like to begin by thinking about the spaces I love and try to nail down what it is I love about them," she says. "Then I think about what might not be working for me in the space I want to redo. I get inspiration from places like Pinterest or magazines on how to make the area more functional for me." She recommends, of course, using the free resource of searching on the internet to get ideas and to start the brainstorming process. Her preferred platform for this research is Pinterest.
She encourages homeowners to stick to neutral colors for paint and furniture, and let interchangeable items give the pop of color. She personally likes to switch out pillows, decor and photo frames. This also can save money in the long-run. If you originally buy trendy furniture and trendy colors, you may find yourself having to constantly replace it over the years, whereas furniture and paint colors can last much longer by sticking to neutrality.
The advice she gives the most often is to take your time. Purchase the things that are important to have, but save for the accents. For example, buy the bed, but save for that nice headboard you have been eyeing or for a really nice entryway table you will love. She encourages checking the inventory at inexpensive furniture places such as ReStore, estate sales, or any of the local flea market/antique shops. Sometimes very minor changes (such as changing out the drawer pulls or hardware) can change the entire look of a piece and room.
Be Creative with Your Interior Pieces
Another creative way to design your space is to not always use items for their intended use. Lalande explains how she sometimes will use exterior pieces inside the house, particularly mentioning a metal side table from Big Lots that costs under $10 which now sits in her master bedroom as a plant stand. She also uses a soap dish as a coaster and plant platform. She continues, "Also think about mixing big-impact pieces with smaller pieces you can 'cheap out' on. You can get inexpensive, barely noticeable curtain rods (or even use PVC) to hang those interior or exterior curtains. You can also find less expensive pieces that are similar to an expensive piece that gives you a close look and feel as the original without the price tag."
As a homeowner, make sure not to choose a certain look without thinking about how that particular space will function. For instance, you may find a really cute table, but there is no storage capability. If you have children or a house with limited storage options, this doesn't make sense for your space and home. Instead choose a piece with a closed cabinet that can help you hide the mess while still displaying special or sentimental pieces.
Navigating Different Design Habits in Your Relationship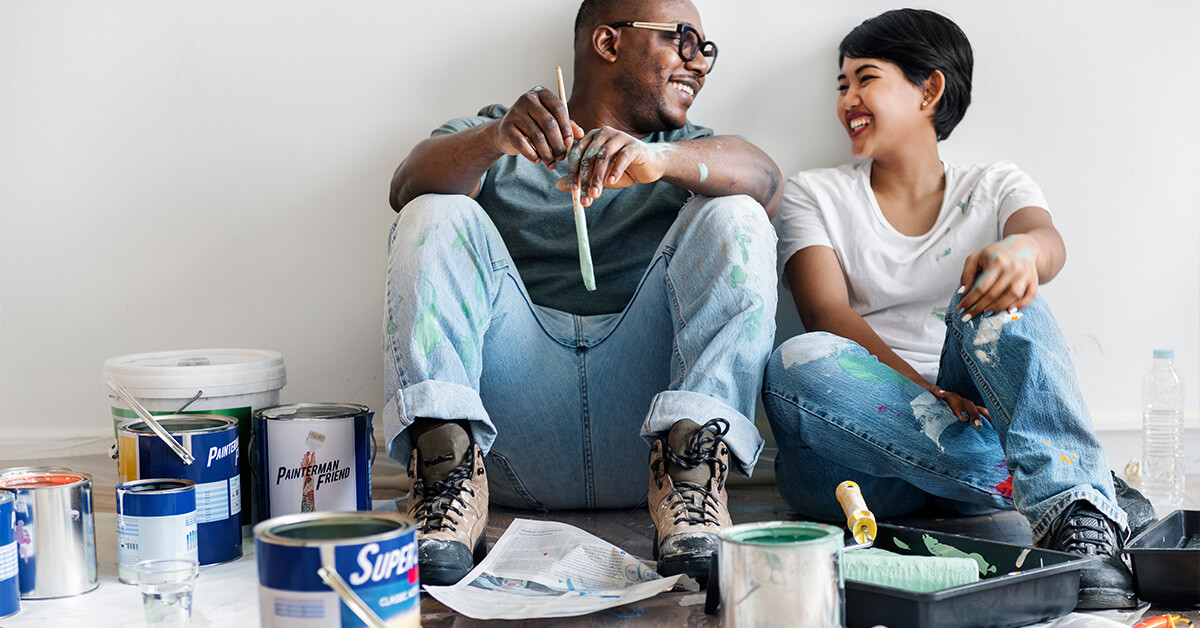 For the couple who has two widely different decorating styles, interior design can feel like a fight waiting to happen. Lalande has been there too. As she has suggested earlier, sitting down and making a plan is always the place to start. Here, Lalande encourages finding clarity on what is important to your spouse from decor to colors to furniture. This is where couples get to use their favorite word: compromise. Pick your classic furniture piece that you love, but with your spouse's favorite color. Or maybe divy up the rooms. One person may choose the living room and the other gets to decorate the game room. As anyone knows, who has ever been in a relationship, it's important to figure out what battles are worth fighting for and which ones to give up. Another way to display some more mix-matched random pieces of art or furniture in a particular room is to store them in a hallway or a more informal living space. That way, everyone still feels they are contributing to the overall design and no one feels left out.
Best Places to Shop for Great Deals
For the best deal, Lalande loves shopping at World Market, HomeGoods, Hobby Lobby, At Home, Big Lots , Kirkland's, Dollar General and Target. Costco and Ollie's Bargain Outlet are a few others she likes for window shopping. Ikea can have some good finds if it matches your taste. Another hidden gem is Lafayette's ReStore, where Lalande has found some really great items at reasonable prices. For inspiration (at a more expensive price), she likes to window shop at Rooms To Go, Home Furniture and Ashley HomeStore.
Patience Can Make Your Design Dreams Come True
Overall, Lalande believes the main key to inexpensive home design is patience. "The thing to remember when decorating on a budget is that patience is part of the deal. It's easy to overhaul a room with a big budget, but if you can delay gratification for a little while, you can usually find what you're looking for. And while you wait, it gives you the opportunity to save up and pay in cash!"